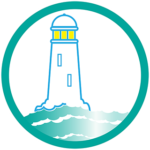 BEACON Psychology
Ocean Reef
or Call  (08) 6404 3988
BEACON Psychology is a private practice located in Perth's northern coastal suburb of Ocean Reef. Our team of Psychologists use personalised, effective, evidence-based therapy tailored to individual needs and experiences. When facing life's challenges, psychological therapy can support you through difficult times and help you take steps towards change. Our therapists offer a warm, supportive approach in a safe, non-judgemental space.
We provide support for Adults, Adolescents and Couples focused on:
Depression

Anxiety

Relationships

Trauma / PTSD

Grief / Loss

Sleep / Insomnia               

Adjustment difficulties    

Chronic pain

Work Stress                     

Alcohol / Addictions

Self-esteem

Food and Mood

Parental Mental Health
We also provide psychological support for:
Bipolar disorder
OCD
ADHD
Personality issues (e.g, borderline personality disorder)
Eating disorders
ASD (Autism Spectrum Disorder)
Cross-cultural and LGBTIQ issues
We all face life challenges and cope through difficult times with the support of people around us. When stresses are unrelenting or prolonged or, in the absence of adequate support, our coping mechanisms can break down. Therapy helps us confront negative emotions and mental states that are causing distress and build the capacity to cope.
Psychological therapy works to break the cycle of anxiety, depression and other mental health problems. Looking for help can be daunting! Change can be difficult. When worried, anxious or depressed, change can be harder still. We often go back to 'old' ways of thinking and responding. Therapy helps develop skills to adjust to life's challenges and strengthen relationships. By building these skills in ourselves, parents can help young people build healthy foundations for their own development.
Our Ocean Reef location is convenient to access from Joondalup and all the Northern beach suburbs.
Therapy at BEACON Psychology
At BEACON Psychology, we use effective, evidence-based therapy to help people adapt and develop healthy coping in a safe, non-judgemental environment. Our therapists have a warm and supportive approach, building on client's strengths, motivation and individual needs. We recognise the central importance of the therapeutic relationship as a key driver of change in therapy.
Certificates & Verifications
Katherina Doherty is a practicing Psychologist MAPS
Letty Tumbaga is a practicing Clinical Psychologist MAPS

Stay Healthy with Expert's Advice
BEACON Psychology – Interesting news and articles about modern psychology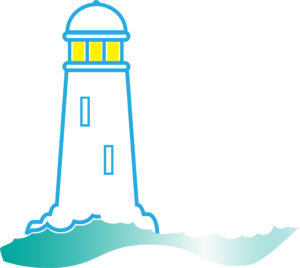 VISIT US
BEACON Psychology
Suite 4, Beaumaris Commercial Centre
62 Constellation Drive
Ocean Reef WA 6027
OPEN HOURS
BEACON Psychology
Monday: 8:45am – 5:30pm
Tuesday: 8:45am – 6:45pm
Wednesday: 8:45am-5:30pm
Thursday: 8:45am – 6:45pm
Friday: 8:45am – 5:30pm
CONTACT
BEACON Psychology
Tel: (08) 6404 3988